Impacts of Graphic Design Development on Teaching Graphic Design in the Arab World
I don't firmly believe that the Arabic library contains sufficient books dealing analytically with Graphic Design that could support the Arabic universities, with specialized art academies, and could be utilized as special curriculum within the teaching plans of these academies. The Arabic library is condensed with other artistic methodological books in addition to some translated books which discuss the basics of design, advertisement, and other topics that fall within the framework of advertisement.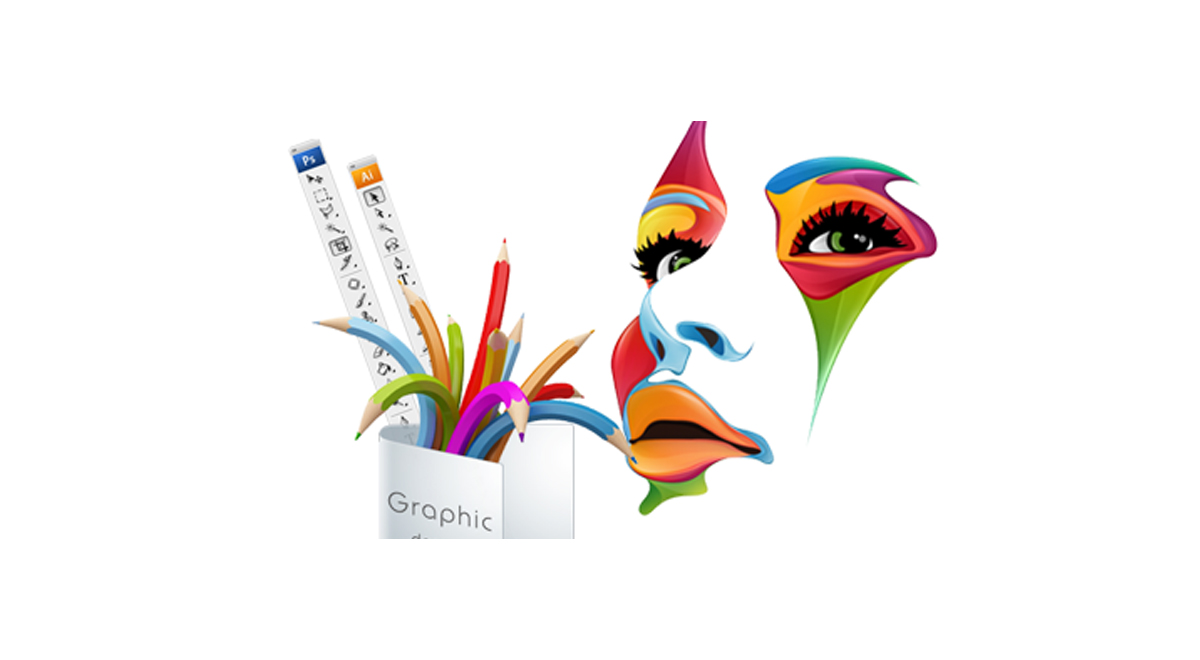 The fact is that there is a short understanding of the comprehensive concept of Graphic Design. This concept is not sufficiently represented by advertisement and publicity or printing design because such specialization per se received little attention before the advent of computer to the Arab World and the return of unspecialized cadres living in the European countries and USA, who brought with them the sophisticated technology and transferred it to us without defining its actual identity, academically and vocationally.
With the start of teaching this specialization, dependence in determining the study plan was basically on the academic staff entrusted to teach such specialization. Some were distant from the roots of this specialization and others considered that any person with a specialization in art or architecture can play the role of planner. But, after a careful review of the total study plans in most Arabic universities, we realized how unbalanced and, sometimes, insufficient such attempts were; they have no identified identity; half of them were fine arts and the others tackled one part of Graphic Design but of no grass root.
Any method for teaching
Graphics
Design has to bear in its priorities the promotion of creativity factor and concentrate on the techniques and demonstration methods and their correlation with skill to enable the student of this specialization to benefit from this study- this should also include, but not limited to, studying related knowledge such as Graphic Design history and its theories to allow the students to apply what they learn to develop their own means of creativity and invention.
It is necessary to take into consideration the needs of new students in Graphic Design and students who are expected to graduate by defining a systematic plan capable of gradually refining design students to enable them to acquire expertise and techniques.
First levels students need to be introduced to Graphic Design history, manual skills, and design principles and techniques through the computer in order to develop their capabilities in designing and creating advertisement campaigns or integrated projects that include logos, posters, Internet homepages and other materials, any graphic designer will need.
High level students need to be introduced to the approaches that can develop their technical and intellectual skills as well as develop the innovation status through carrying out series of integral projects in presenting their works entirely and collectively. These approaches should be able to grant student enough space of positions sets they can apply for through a group of specialties that fall under the umbrella of Graphic Design. All of this will not be materialized without provision of studios and labs qualified to perform the role required in addition to cadres qualified technically and knowledgeably to realize the goals of Graphic Design. Graphic Design syllabus relies, in its execution, on the practical principle as well as on the theoretical one. Further, it mentally qualifies and trains the student to face the changes and the techniques of time as well as empowers him to deal with what is to come as the extract of developed fields of knowledge related to Graphic Design taking into consideration the necessity of linking it with the classical approach that is linked with cadres that need to be qualified in order to be able to keep pace with the latest techniques of information and knowledge.